Mid April I received the notification that both Ironman 70.3 races for 2021 were postponed due to the Covid-19 pandemic… Of course, this was pretty likely since some other triathlon races earlier in 2021 were already postponed and this whole pandemic still hasn't disappeared!
Actually, both races were supposed to happen in 2020 already but due to the Covid-19 virus, these were already postponed to 2021… My race in the Philippines, Ironman 70.3 Subic Bay, was supposed to happen on 6 June 2021 and they have rescheduled it to 17 October 2021. Unfortunately, Ironman doesn't offer any other options besides the rescheduled date! Normally you can choose for the rescheduled date, the same race next year, or even choose for another race in the region.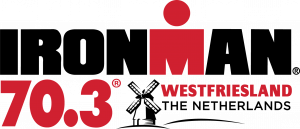 The race in my home country the Netherlands, Ironman 70.3 Westfriesland, is rescheduled to 26 September 2021. But you can also choose for the same race in June 2022, or for the Ironman 70.3 Maastricht in August 2021 or 2022! At least they are giving you several options and the athlete can choose the best possible date.
So what am I gonna do… wait until 26 September or see if there are any other triathlon races earlier in the year? But will those races happen or will those be canceled as well? There are still some options in summer in other European countries… Yikes, difficult situation and decisions to make! The bright side is that quite a few races do happen but those are in the USA, Middle East, Australia, and New Zealand, or other Asian countries. Not really next door but also a possibility…
Next to the rescheduled race dates, what happened in the last 1.5 months? I've trained a lot and hard! I'm getting back in condition but it feels like I'm not as strong yet as last summer. This could be a misconception but if not then I'll get there soon I hope and, I guess, I'll still have several weeks/months until my first race of 2021! It's still time to train hard, get stronger & faster!
Ever since I came back home in early March and training full time again, I'm in the outside swimming pool about 3 times a week. The water temperature is supposed to be around 20 degrees Celsius but with an air temperature of just above freezing, it's not always as easy to undress and get in the water… Some people swim without a wetsuit but that's just not doable for me. With a wetsuit, I can concentrate on my training program and work on my technique. Without a wetsuit, I'm only fighting the cold. Hopefully, soon we can enjoy an open water swim once the water temperatures are somewhat reasonable.
I've also started training in the Endless Pool of Tri2One again where I get very detailed instructions on how to improve my swim technique. A nasty bad habit came back while I was working offshore and with some exercises, this was drilled out. No more sinking legs as well but now it's time to swim efficiently and catch as much water as possible at every stroke.
Overall, I've improved a lot in my swimming technique and I'm a lot faster and with less effort. There are still enough improvements to make, and I'll certainly try to become better and faster. My goal is to swim the 1,900 meters (Ironman 70.3 / Middle Distance triathlon swim length) in less than 30 minutes. I'm not there yet, but I'm getting closer!
My run training has helped me a lot as well. I'm running faster, easier, and with less effort. Just a few days ago I tried out the Saucony Endorphin Pro (carbon plate) shoes to see how much these would benefit me but it doesn't feel like a lot. It didn't feel like they did any miracles for me though 😀 Maybe I'll use these carbon plate shoes for the HIT and speed work training and for the races since they are really light and you can feel some bounce. Of course, if they can help me go 10 seconds faster it could result in finishing as 3rd instead of 4th… (see Ironman 5150 Maastricht race report). Of course, I'm aiming to finish 1st but that's the always optimistic me!
Besides all the swim and run training, I've been on the TT bike quite a bit as well. Building up from 2 hrs rides to 5 hrs last week. Interval training, race pace simulations, and just easy low heart rate endurance rides. This year spring isn't really great yet with lots of wind, rain, and cold temperatures (even had hail and snow storms during one bike ride) and I'm looking forward to summer! This won't stop me from training but sunshine would make it a lot more pleasant! Just the couple of days that we actually did have good weather (sun and 15-20 degrees Celsius) were so enjoyable!
About 1.5 weeks ago, I had my yearly Triathlon Specific Medical at SMA Midden-Nederland with bike and run tests. Both show a huge improvement compared to last year. On the bike, my power has improved by 15 Watt at the aerobic and anaerobic thresholds, and my max power has improved by 36 Watt! My running speed at the anaerobic threshold has improved by 2.4 km/h to 17.6 km/h and my max run speed has improved to 22 km/h 🙂 Pretty stoked with these results and I don't even feel as strong as last summer yet!
And after using my Sailfish One wetsuit for 4 years it was time to buy a new one! I've used the Sailfish really a lot ever since I started to train for triathlons back in 2017 for my first Ironman 70.3 in Zell am See when I was living in Austria… End of March I had a test swim in the endless pool of triathlonwinkel.nl in the Huub Varman and I was sold directly. I've been swimming in the outdoor pools nearby my home town and I certainly feel the difference with the Sailfish.
Ok back to the upcoming races… It's time to think and decide what's wise to do! Several options are on the table! Once something has been confirmed, I'll write a new update.
Until then: train hard, get stronger & faster!